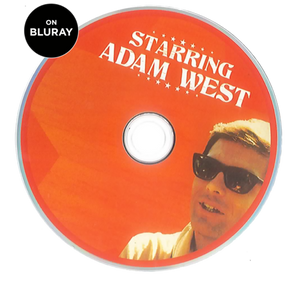 Starring Adam West Bluray
The "Starring Adam West" documentary in Blueray format. A must watch for any true Batman or Adam West fan, and a fascinating story for everyone else.
In 1966 Adam West was on top of the world. The farm boy from Walla Walla was on a meteoric rise to fame as the star of the ABC series Batman. But after three seasons, the series was cancelled, leaving West typecast as the caped crusader. But Adam West never gave up. Through good years and bad he continued to follow his passion, pursue his craft, and fight his way back. "Starring Adam West" is the story of a Hollywood survivor, a family man, and the loyal fans who will stop at nothing to see their super hero justly rewarded with a star on the Hollywood Walk of Fame.